You access this page by clicking on any of your images, pdfs or videos.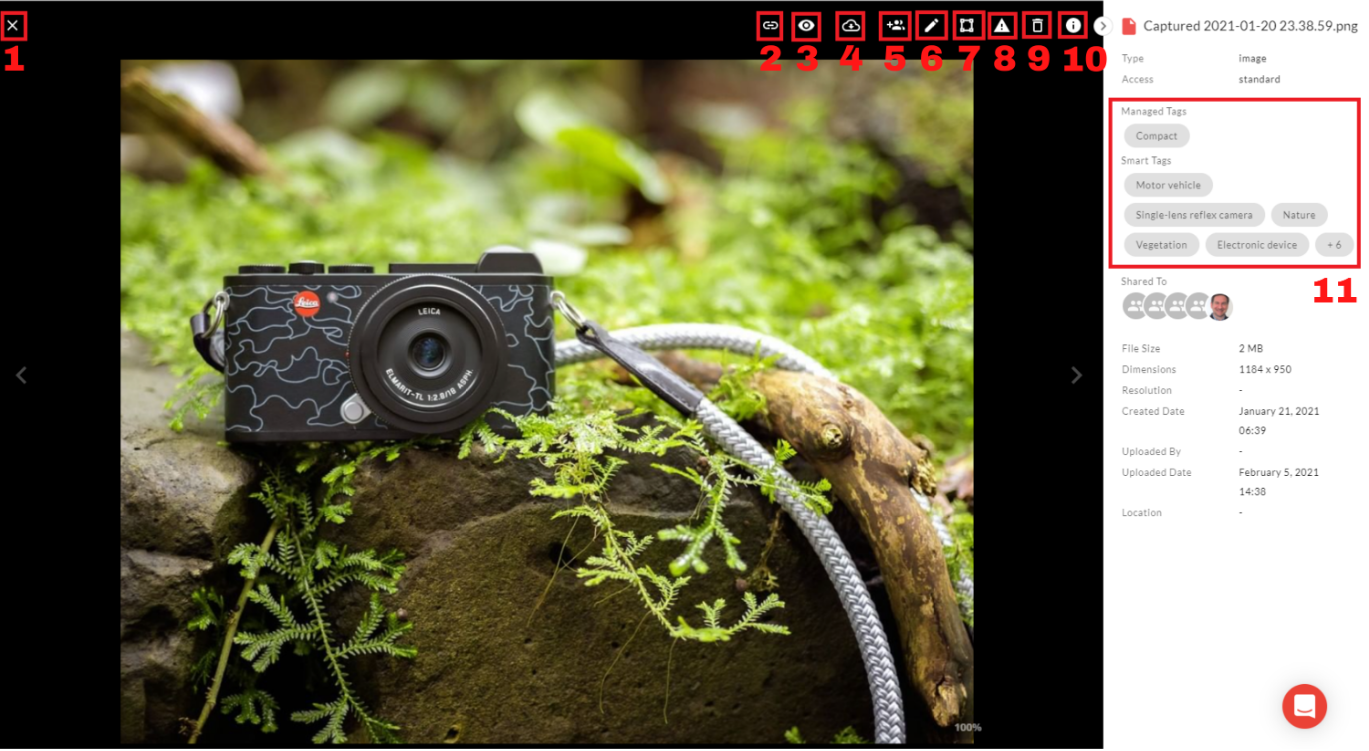 Go back to the previous page

Get link - allows you to copy a shareable link for the media selected

View - allows you to view tags in the media. They will appear as annotated boxes (these are tags inside the picture, not tags associated to the picture in it's entirety). Clicking here will open a dropdown window with four options:

All tags

Automatic tags

Managed tags

Hide tags

Download - allows you to have a local copy of the media

Share - add users that can have access to the media. You can also set the permission allowed for the the viewer by clicking the eye icon and nominating whether they have:

Full control

Can edit

Can read

Can delete

Edit - will appear as a panel on the right. Here you can:

Change the file name

Change the access type

Add a description

Update Tags - allows you to modify current tags to increase accuracy in detection

Report the media - creates a report for the media you wish to be reviewed

Delete - allows you to remove the media from your library

Information - opens a panel on the right to display the media information

Tags - shows all the identified tags associated to the media. Clicking on a tag will bring you back to the homepage, with only the associated media displayed.