In this latest minor release, we are proud to bring forward a significant rebranding that not only reinforces our commitment to providing unique solutions but also enhances the user experience. Let's delve into what's new:
Introducing: WizyVision Flow (Formerly Visual Journey)
Our unique "Visual Journey" feature, which sets WizyVision apart from other app builders, now gets its own identity: WizyVision Flow. This rebranding is not just in name; it's about strengthening the feature's distinctiveness and highlighting its value to our user community.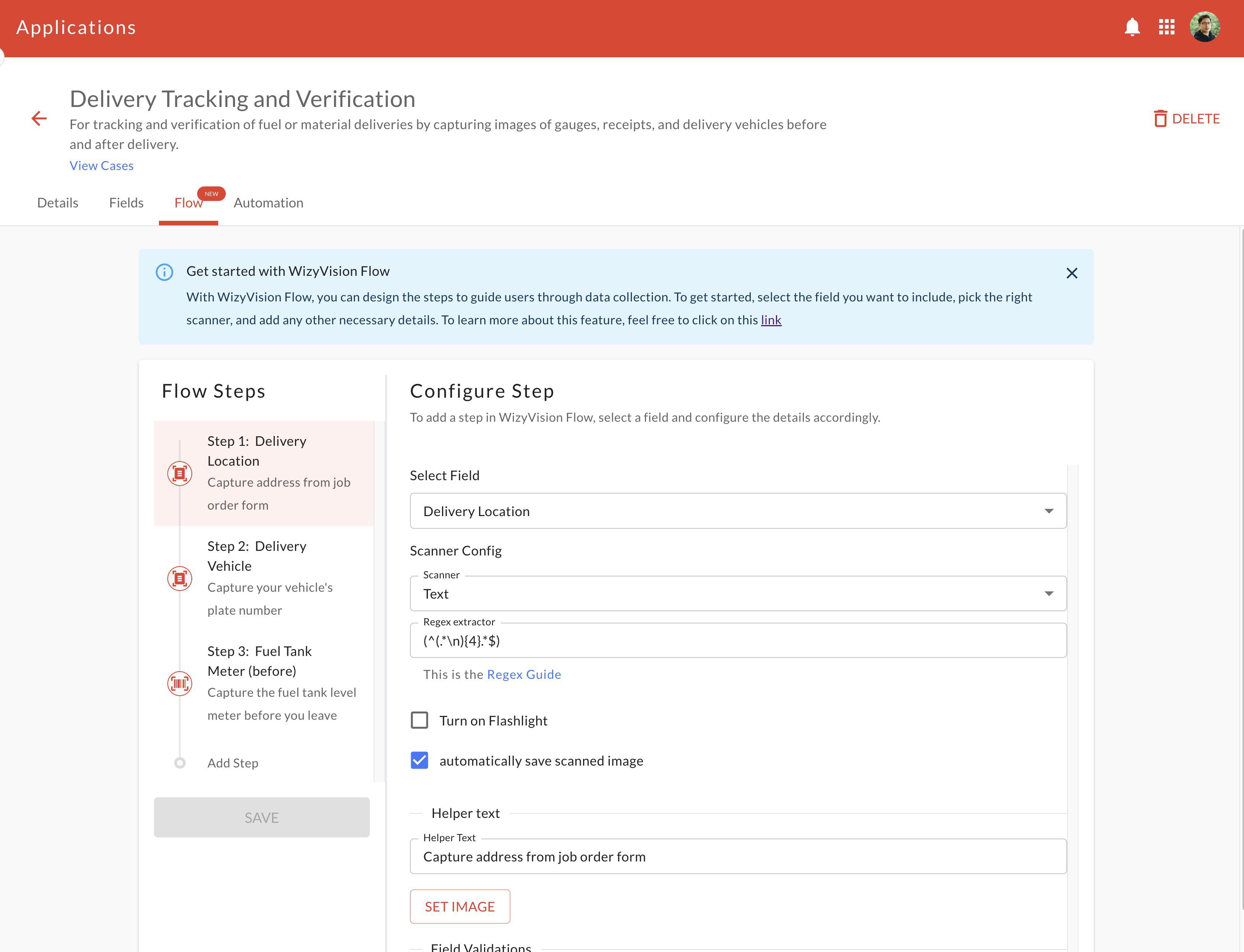 Dedicated Tab for WizyVision Flow
To simplify the workflow and provide a more intuitive experience, we've introduced a dedicated tab named "WizyVision Flow" in the Application Admin page. This tab offers:
A comprehensive overview of the entire Flow, allowing you to view all steps in one glance.
A streamlined process to include new fields in the Flow and adjust scanner settings, helper text, and images.
For a detailed understanding of the "WizyVision Flow" and its capabilities, check out our dedicated article here.
New Field Type: Time
Expanding the versatility of data capture, we've introduced a new custom field type: Time. This field is perfect for scenarios requiring time-specific data, such as time-in/time-out or check-in/check-out. This addition unlocks a host of new use cases, enabling more precise data collection.
Minor Bug Fixes and Adjustments
As always, we've made some under-the-hood improvements and tweaks to enhance your WizyVision experience.
We remain committed to evolving WizyVision, ensuring it remains the go-to solution for all your data capture and management needs. If you have feedback or questions about this release or any other features, please reach out.
Thank you for being part of the WizyVision journey. Stay tuned for more exciting updates in the future!
The WizyVision Team