At WizyVision, we understand the importance of personalization and branding for our customers. To provide a seamless and tailored experience, we offer several customization options for your WizyVision account. In this guide, we will walk you through the steps to customize your account's subdomain, logo, and color theme.


1. Customizing the Subdomain: Personalize Your WizyVision Account URL
Every customer is assigned a unique accountId as their subdomain to access their WizyVision account. The accountId is the one that has been registered during the account creation process. By customizing the subdomain, you can create a branded and memorable URL for your WizyVision account. For example, if your account's accountId is "acmecorp," your customized URL would be https://acmecorp.eu.wizyvision.app.
Please note that the accountId cannot be changed once the account is created, so choose your desired subdomain carefully during the initial setup of your WizyVision account.


2. Customizing the Logo: Make Your Brand Shine
Account administrators have the ability to change the logo displayed in the main web and mobile interfaces of your WizyVision account. To customize the logo, simply provide a link to your logo image in PNG or JPEG format with dimensions of 232 x 76 pixels. This allows you to showcase your company's branding and maintain a consistent visual identity across the platform.
To update the logo, navigate to the "Personalization" tab of the "Settings" page in the Admin section. Upload your logo image using the provided option, and it will be automatically applied to your WizyVision account.


3. Customizing the Color Theme: Set the Tone
WizyVision offers a range of pre-defined color themes that can be applied to your account. By selecting a color theme that aligns with your brand's visual identity, you can create a cohesive and personalized user experience. The chosen color theme will be reflected in all interfaces of WizyVision, including the web and mobile applications.
To customize the color theme, go to the "Personalization" tab of the "Settings" page in the Admin section. Choose from the available color themes and apply the one that best represents your brand. The selected color theme will be instantly applied to your WizyVision account.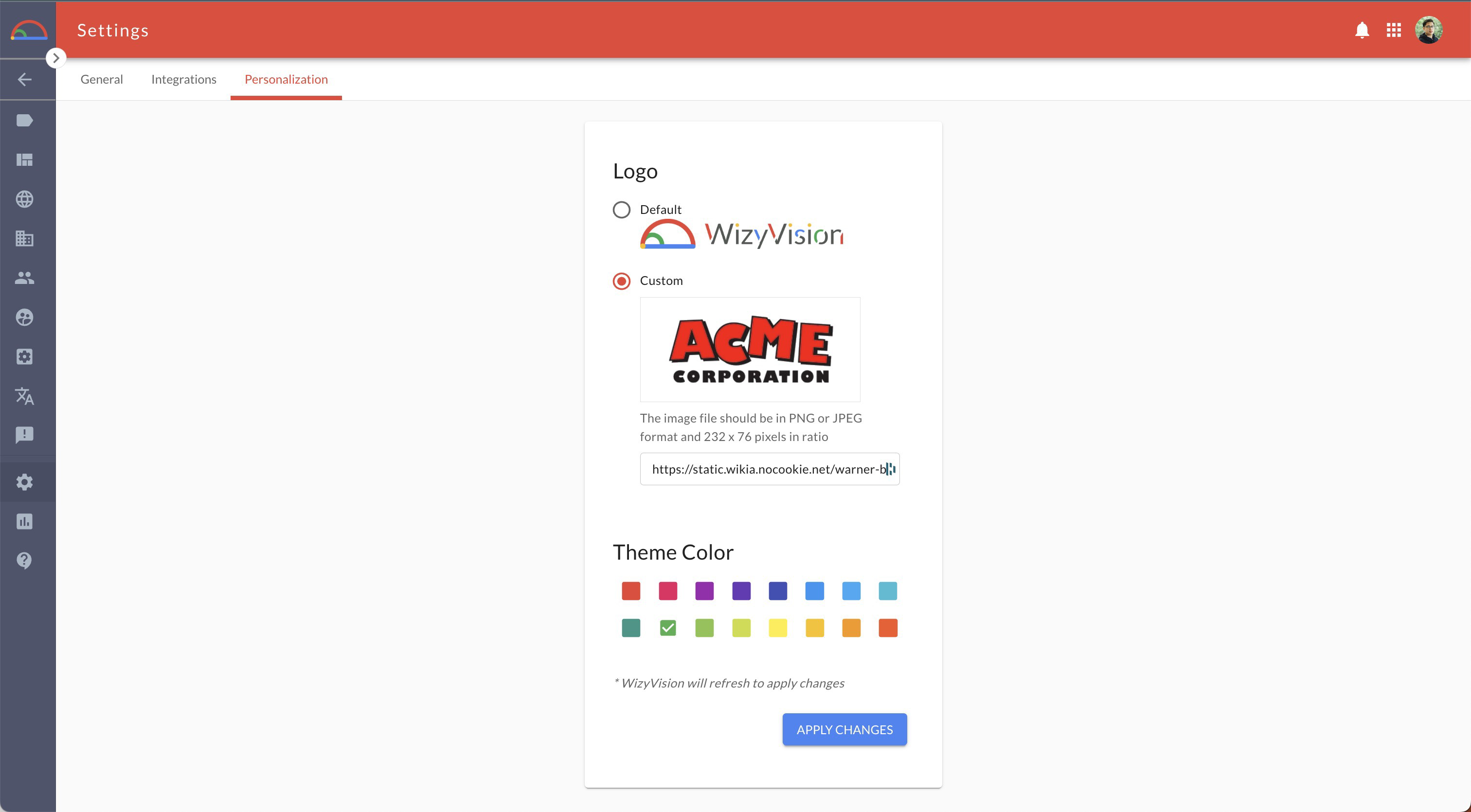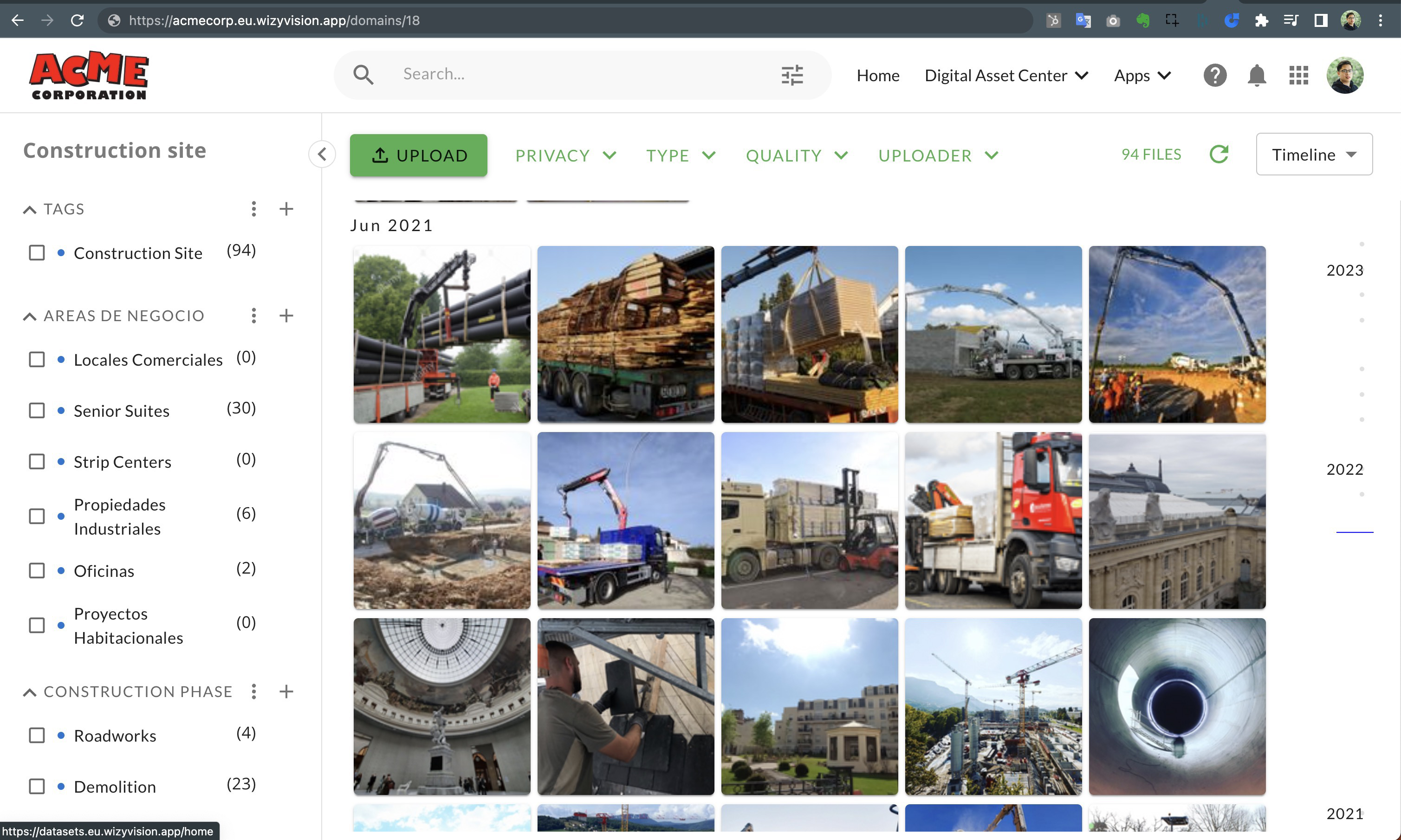 We hope this guide has provided you with the necessary steps to customize and personalize your WizyVision account. By leveraging these customization options, you can create a branded and tailored experience for your users.
If you have any further questions or need assistance with customizing your WizyVision account, please reach out to our support team at support@wizyvision.com. We're here to help!
Remember, your WizyVision account is your platform to streamline workflows and enhance productivity. Make it truly yours by adding your personal touch.
Thank you for choosing WizyVision!
Best regards,
The WizyVision Team